Print Error
A student-run, collaborative newsletter print error was brought about to create a platform for community, dialogue and showcasing student work within the graphic design department.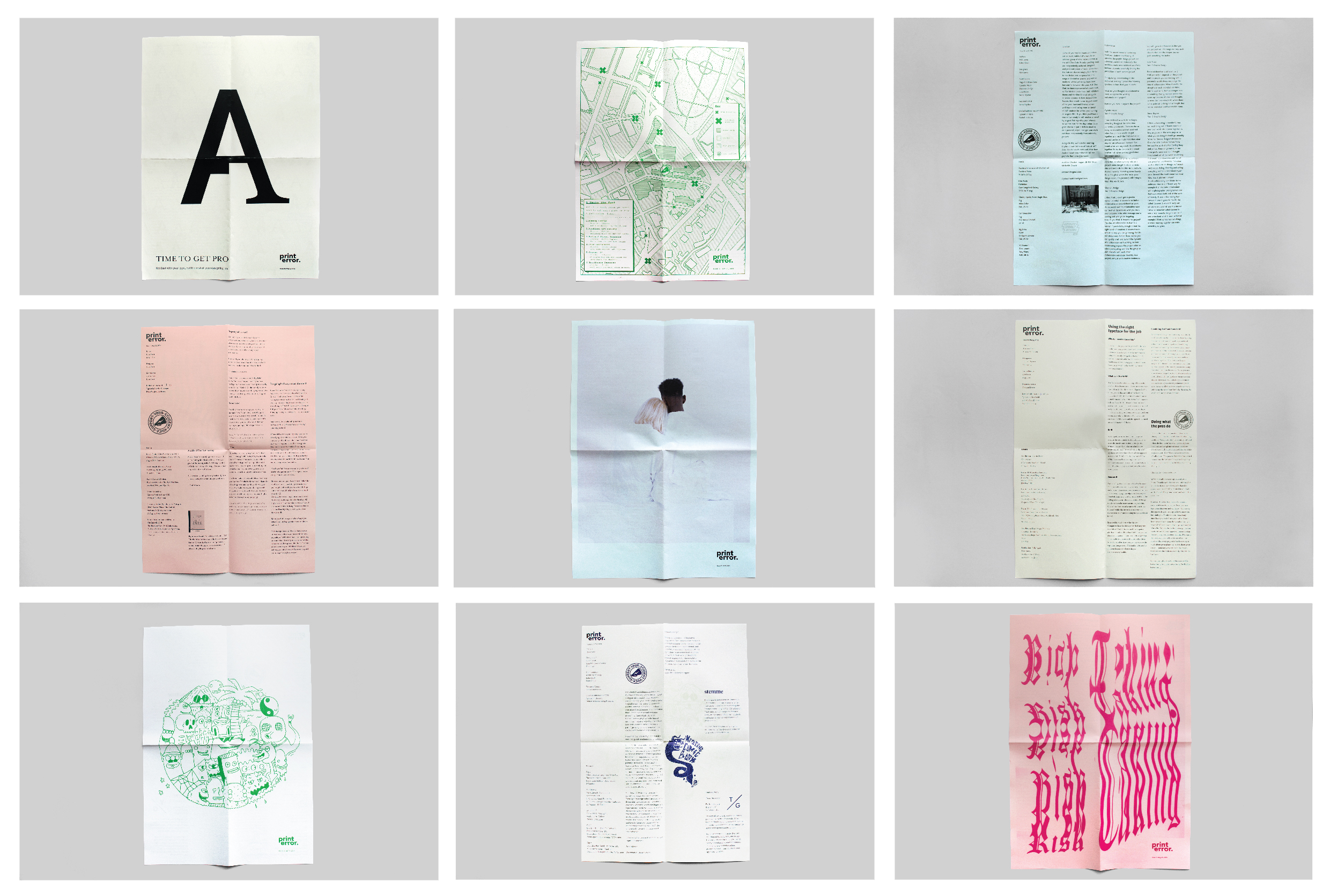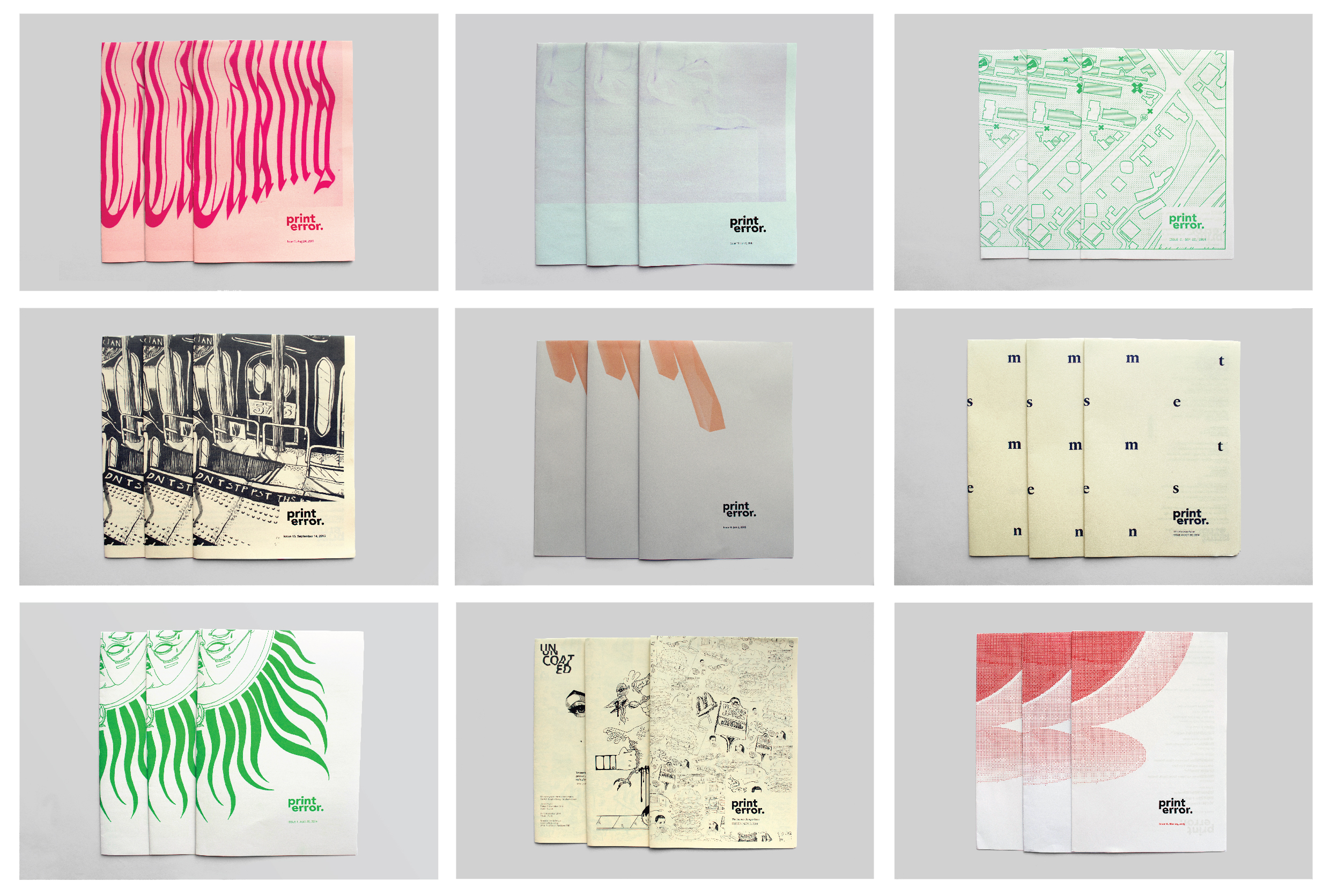 Art Direction, recruitment, production and distribution was lead by Eden Short & Ezra Whittaker-Powley.
Running from 2014–15, we reached 13 issues, 1 bumper issue, and had over 22 contributors.