Starship Children's Outpatient Clinic Wayfinding
The goal was to create an engaging wayfinding solution to compliment the clinic refurbishment. Designs had to align to the new spatial design, new children's hospital colour palette, and principles of the Auckland Hospital campus wayfinding strategy under development. The solution is being installed in coming months.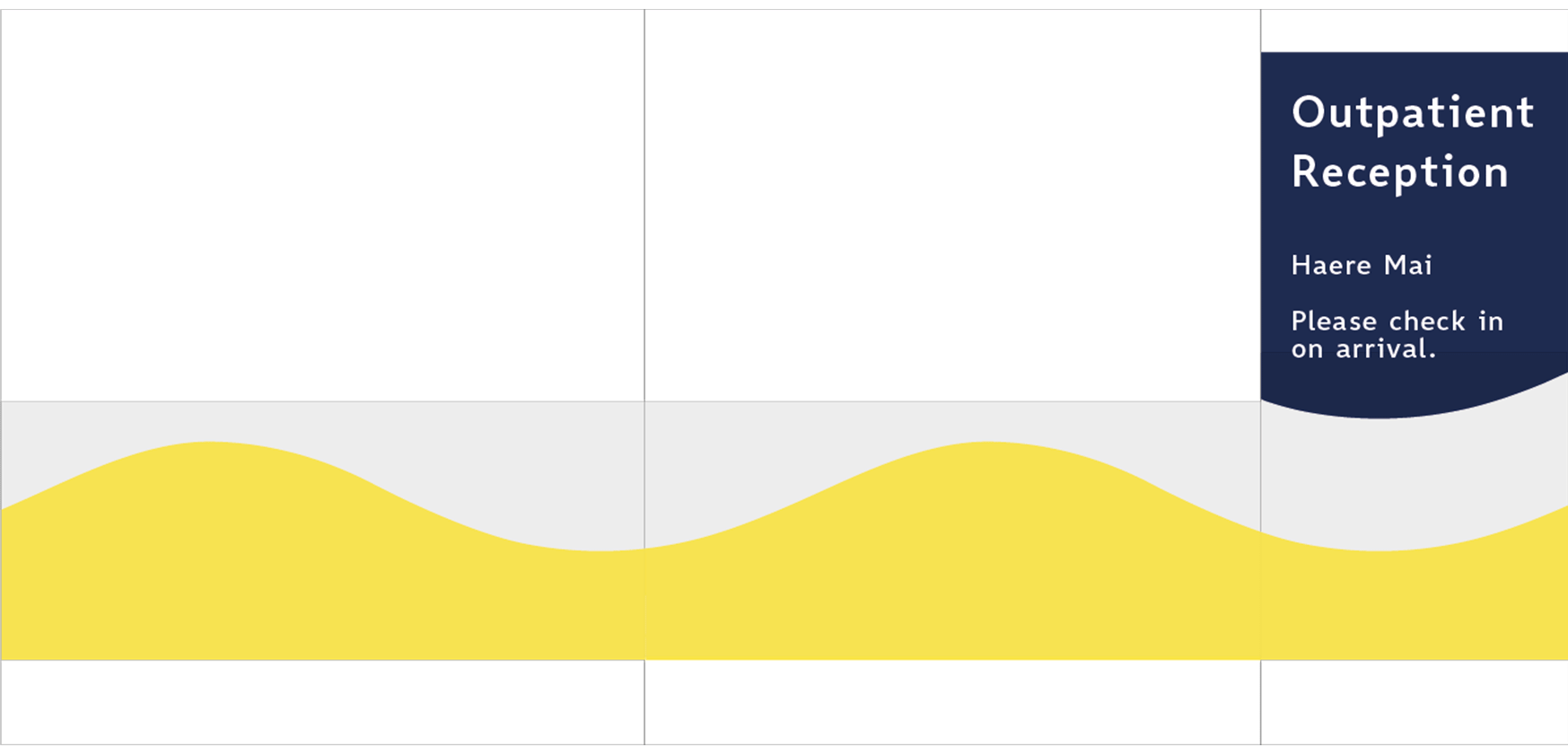 The newly refurbished space used bespoke waves in the ceiling, and yellow dominated the colour scheme for the floor. These architectural elements were key drivers behind the design, to create a cohesive visual environment.
A series of stakeholder workshops were run throughout the project. These sessions helped us begin developing a visual language for the space alongside clients, throughout the design process. Key patient journeys were discussed to lay foundations for future work on wayfinding signage.
Client: Starship Child Health
Design team: Eden Short, Lauren Stewart & Reid Douglas